Call us today on: 01 870 0370
Peace of Mind for you and your family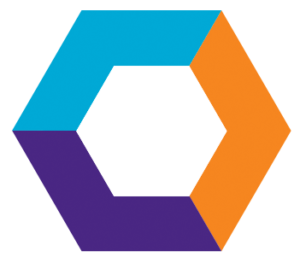 Life Assurance
Did you know that:
33% of parents have no life cover!

40% of adults have no life cover!

Average cover for Adults with life assurance is €103,000
1 in 2 customers say they want advice on life assurance and want guidance from a Financial Advisor or Broker
We all want to provide for our family, but what would happen to your loved ones in the event of your death? If they could not rely on your income, how would they manage financially?
Family protection is  another way of describing life insurance, pays out a lump sum or a regular income on death and can offer a financial lifeline to grieving relatives.
A policy could cover day-to-day expenses or even a specific commitment, such as school fees.Term Assurance

Term Insurance
Term insurance is the simplest and often the cheapest because it pays out only if you die within the defined term. For example, you might take out a 25-year plan so the policy would pay out if you were to die in the next 25 years.
Your family would get nothing if you were to die after the end of the term. You can buy level term insurance, where the pay-out remains the same whether you die in year one or year 25. Or you can arrange decreasing term insurance so the pay-out gets gradually smaller.
For example, a policy might pay out £100,000 in year one but only £5,000 in year 25.
Decreasing term insurance is often linked to a repayment mortgage because the amount you owe the lender reduces over time.Another option is family income benefit. Here, instead of a lump sum pay-out, the insurer commits to paying a set monthly income from the time of the claim to the end of the agreed policy term.
A regular income can be easier to manage as it can simply replace your salary. Premiums can also be cheaper as the longer you live, the less the insurer has to pay out.
The premiums for both level and decreasing term insurance and for family income benefit are fixed throughout the policy term. However, decreasing term insurance and family income benefit tend to be cheaper than level term insurance.
Whole of life cover
Whole of life assurance pays out whenever you die. It is usually linked to an investment such as a pension or an endowment policy and is often the most expensive type of cover because a claim is inevitable (which is why it's called assurance; insurance is for something that might happen). The premiums can vary if the investment performance is poor.
The amount of cover you need depends largely on your personal circumstances and your budget. If you have several young children, for example, you may need more cover than someone with one older child.
The size of your mortgage can also help to determine the size of the sum insured.Check, too, whether you have any existing cover. For example, your employer might offer death-in-service benefit, which could pay a lump sum of around four times your annual salary if you were to die while still employed by the firm.
You should include any potential death-in-service pay-out when determining how much insurance you need to buy.Insurers take into account a number of risk factors when setting the premiums for life insurance. Older people are obviously more risky than younger people as they are more likely to die sooner. For the same reason, someone in poor health can expect to pay more for family life insurance. Dangerous occupations and pastimes can also push up premiums.
Financial Tip: Life assurance costs have reduced over last number of years. We may be able to save you money on your existing life cover or mortgage protection policy so contact us if you have a life policy, especially one whereby the premium is due to increase shortly e.g. a Whole of Life policy.
Factors Affecting Life Assurance/Life Insurance/Life Cover
Level of cover you require

Your Age

Smoker Status

Health Issues

Length or term of cover
Over 50's Life Insurance
There are two options available to us when getting life cover for over 50's.
Option 1:
We will endeavour to get life insurance for you through the normal route i.e. You complete an application form with personal/medical details and the case is underwritten to provide acceptance terms. We guarantee to get you the best quote on the market for this type of cover.
Option 2:
If we cannot get you accepted through Option 1, we can offer Guaranteed Life Cover without the need to provide any medical information. This type of life cover is a guaranteed acceptance protection plan for the over 50s, which could give your family or estate a guaranteed lump sum when you die. This product works as follows:
Set amount of life cover at a guaranteed price for the rest of your life

No medical information requested

During the first two years of your policy, if you die as a result of an accident, you are fully covered for the benefit chosen. If however, you die as a result of anything other than an accident, a refund of payments will be made to your estate.

After the first two years of your policy, a full payment would be made should you die.
The initial two year waiting period for full cover is imposed due to the fact that you are not providing any medical evidence to the insurer.
If you would like advice or are looking to get a quotation just enter your details in the box provided or call us at 01 8700370. We have qualified and experienced staff who can deal with all of your questions. Phone Colm or Lindsey and we will answer all of your questions and can provide you with a quotation.
We are Fully Independent Brokers and Regulated by The Central Bank of Ireland as Authorised Advisors.
Contact us to get a quote if any of the following apply to you:
Do you have a policy that is due up for review where the new premium has increased and you want to get an alternative quotation (generally a whole of life policy)?

Do you want to arrange a mortgage protection policy to cover a loan or mortgage you are taking out?
Why do I need Critical Illness Cover
Sometimes it's easy to forget when building a career, a home and a family, how important it is to protect your family and business interests against the many ways they can be put at risk.
It is not pleasant to think about what would happen if you (or your partner) were to die or suffer a serious or critical illness. Worse still, if one of your children were to suffer a serious or critical illness or needed to travel abroad for treatment, would you be in a position to cope financially
Serious Illnesses such as Cancer and Heart Disease can occur all too frequently. While most people usually survive these life-threatening diseases it can be extremely difficult to cope with the financial difficulties that follow. Everybody needs some form of financial protection in case the worst happens.
Some health facts
Illness


Cancer




Heart Attack




Stroke




Any of the above

Possibility of contracting


1 in 11




1 in 7




1 in 26




Any of the above 1 in 4
The chance of female aged 20 – 40, currently in good health, of contracting a serious illness before the age of 65 are summarised as follows
Illness


Cancer




Heart Attack




Stroke




Any of the above

Possibility of contracting


1 in 7




1 in 17




1 in 27




Any of the above 1 in 5
If you are the sole earner in the household and were to die or suffer a critical illness, who would pay the mortgage and who would pay for your children's education? Who would provide for those special future events such as your son's or daughter's wedding? And of course, day-to-day bills, such as electricity, heating, transport, clothes and food, all need to be paid. With a Serious Illness Policy, you can protect the well-being of your family and allow them to cope when you are not able to help them. Life cover and Serious Illness cover are essential elements of protecting the essence of your family or business.
People are more likely to suffer a serious illness than die prematurely, and Serious Illness cover is a vital element for those who want to protect themselves, their family and their business interests against the unknown.
A Critical Illness policy can help ease the financial costs involved in the unfortunate event that you, or an insured member of your family, die or contract a life threatening illness.
Our commitment to you
---
We promise to listen to your needs, provide the best advice and find you the best cover available, at the best price
Illnesses we cover:
Alzheimer's disease

Aorta graft surgery

Aplastic anaemia

Bacterial meningitis

Benign brain tumour

Benign spinal cord tumour

Blindness

Cancer

Cardiomyopathy

Coma

Coronary artery by pass grafts

Creutzfeldt-Jakob disease

Deafness

Dementia

Encephalitis

Heart Attack

Heart Valve Replacement or repair

Heart Surgery

HIV

Kidney Failure

Liver Failure

Loss of Independence

Loss of Limbs

Loss of Speech

Major Organ Transplant

Motor Neurone Disease

Multiple Sclerosis

Paralysis of limbs

Parkinson's disease

Primary pulmonary hypertension

Progressive supranuclear palsy

Pulmonary artery surgery

Respiratory failure of specified severity

Severe burns

Stroke

Systemic lupus erythematosus

Traumatic head injury
Your Income is your greatest asset
We don't usually think of our current income and future earnings as an asset. However, this is what pays for everything else – mortgage, bills, children's education, insurances and so on.
Now think about if you no longer had this income, how would you pay for everything? Now think about Income Protection.
Why Protect your Income?
Do you realise that 1 in 6 of Irish workers will be out of work due to sickness or disability for more than 6 months over the course of their working life.
After your mortgage protection plan, income protection is the most crucial type of protection policy in the market and the only product which can secure your income if you are unable to do your own job.
What is Covered?
An Income Protection Plan offers financial security to you if you are unfortunate enough to be out of work due to the following:
Any illness

Any injury

Any accident, or

Any disability
Income Protection pays a weekly benefit after a specified period of time usually 8, 13, 26 or 52 weeks. The deferred period is the length of time between when the illness is first diagnosed and when you start receiving an income benefit.
If you cannot work again, the income is payable until your chosen retirement age.
The four main providers of Income Protection are:
Friends First

Aviva

New Ireland

Irish Life
Sick Pay Coverage
There is no obligation on your employer to provide sick pay .
In the private sector, 85% of employees would be fully dependant on the state benefit after 6 months of absence.
The public sector offers full pay for 6 months and half pay for 6 months
Social Welfare Benefit
The State Disability benefit pays just €10,285 per year to an individual.
A typical family with one adult working, one adult dependant and 2 children would qualify for just €19,609
If If you are self employed then you are not entitled to any benefit